Beth, We want to thank you for what you have done for our family. When we think what our life was like 6 months ago to now, it is simply amazing. You have done so well choosing what we need to heal and we can't thank you enough. My husband had a hard time admitting "homeopathy" was what was making a difference in the early stages, but he admits it now. I want to say thank you again also for the most recent change. Maybe it is the Bach Flower Essence that has brought on the newest change, in one daughter in particular. We are seeing her come alive. A good part of each day this past 4 days or so have been fun and delightful. She is like I remember! She is even taking some supplements and all remedies with no issues. We went to the dentist today and we were on time and I didn't need to coax anyone to get ready! I have to pinch myself and say this is not a dream….it is really happening!! The joy I feel to see the girls I remember has tears in my eyes. It is still there, my girls are still there. Mom to twin girls with PANDAS/PANS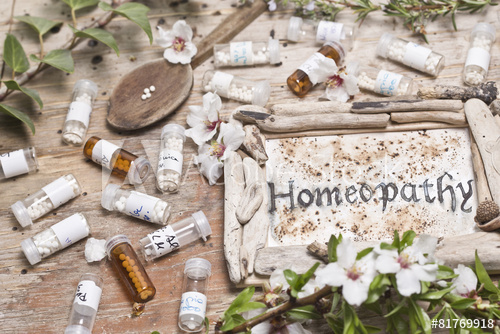 Beth is a gifted homeopath who has brought our son out of PANDAS hell and into a life of hope and potential. Before we started working with her, my son had many diagnoses: Aspergers, ADD, OCD, dyspraxia, disorder of written expression, sensory processing disorder and anxiety. He struggled for many years and then got worse—hallucinations, tics, strange hand movements. We tried everything the specialists told us to do. We removed tonsils (all of us), did antibiotics–which worked for a while, but then stopped working. We did lots of blood draws, tried chelation, tried a multitude of supplements, and had genetic testing. We went gluten and dairy free. He wasn't getting any better and we were trying to figure out what to do next. We were offered psychotropic drugs and IVIG, but neither of those options felt right to us. We turned to homeopathy as a last resort, not believing it would work. Working with Beth has been a miraculous, compassionate adventure. There was nothing I could say to her about my son that would shock her or that was too hard for her to deal with. Homeopathy with Beth has been like playing whack-a-mole. Whatever symptom needed the most attention would get targeted. Beth was so good at picking out remedies that targeted the hallucinations and voices. When those went away, she targeted the OCD. Then the anxiety….and so forth. Two years later we have a kid who is in high school and doing well. He has friends, he plays baseball, he's in the marching band, he's getting good grades. He can fall asleep in a dark room. He can keep track of his homework. He can walk from point A to point B without having to backstep. His tics are gone, he has great eye contact and can make small talk with anyone. He had an IEP. It is now a 504. He hasn't had to use any of the accommodations for the last 2 years. Two years ago we couldn't imagine what his future would be like. How would he be able to hold down a job or live independently? Now he is thriving. He has a promising future, and we couldn't be happier (or more relieved)! –J.A., Seattle
Beth's core belief healings for myself and my family have been groundbreaking for us to move to the next level of healing. But one healing in particular really stands out. My youngest son was suffering a moderate exacerbation of his depression and OCD recently (as a result of pandas/pans). Beth determined and cleared his limiting belief that he is responsible for absorbing the negative emotional energy in the room in order to protect those he cares about. After the healing session his mood and anxiety melted away and I have not had to use any other interventions for this particular exacerbation of pandas/pans! He has been happy and relaxed, very go-with-the-flow ever since. S.W.
I've sought out Beth's services for core belief work a few times in the past year and each time I find a renewed sense of forward motion in my life, a release of the physical symptoms that came with what was holding me back as well as a peaceful sense of self. She's an incredibly gifted soul. Marie B.
My 13 year old ASD/PANDAS daughter started with Beth in Nov 2015. We were in a very dark place then. In January of that year my daughter came home from school one day and started hearing voices, then the rages came, she stopped sleeping, became very hyper and began wetting herself. For months I had no idea what was happening to her. We went to a neurologist, psychologist, psychiatrist, behavior therapist, etc. They were no help and only recommended psych meds. It got so bad, I had to take her out of school and began home schooling. When I finally found out it was PANDAS, we paid out of pocket for a specialist, who could only offer long term antibiotics. We tried 2 different antibiotics for 4 months with no results. After starting with Beth, I saw very little improvement in the beginning, but then something happened. I cannot explain it, but my daughter was happier, more engaged, the voices & rages started disappearing. Turns out, that same remedy helped to relieve sciatic pain I've had for years. Although we have much more healing to do, I finally have hope & believe there is a light at the end of the tunnel & Beth is going to guide us there. WLD, Burlington, NJ
Core Belief Healing Testimonial: We have been working with Beth for over a year to assist my family in healing. Specifically my daughter from PANDAS and myself from many physical and emotional conditions. During the time of my daughter's recovery from PANDAS, I enrolled in homeopathy school. I began to get involved with her care and Beth worked as a healer, to a guide and amazing mentor for my family and myself. We all continue, especially me, on our journeys of healing. This continued journey has led me to begin to work on clearing and healing from deeply held generational beliefs, emotional blockages and interpersonal relational patterns. I consulted with Beth on my quest for continued growth and she shared she was working with a new technique of healing to assist people shift core beliefs that are deeply engrained and may be blocking or holding back healing. During our session we identified some core beliefs in me that needed to be released and replaced. The one that sticks out predominantly is regarding finding my voice and being able to speak my truth. I have felt different since I was a child and often felt I could not share my differences, which I now realize are gifts, due to a fear of being ridiculed or not accepted. Amazingly, immediately following this session with Beth I was faced with a handful of situations in which I could choose to speak my truth with love or shrink back into my old way of self-doubt and insecurity. After our session, I felt I had the confidence and security I needed to follow my heart and speak my truth in a variety of settings that day and the days to follow. It has been a few weeks since our session and I continue to find it easier for me to access my voice and express it to others. This has helped my over all feelings of self worth and alignment with what I know to be true, and my purpose in this lifetime. It was truly an amazing experience and I am grateful that Beth is beginning to share this new approach with the world!! E.V.
Group Healing Testimonial: I was just thinking about your healing and then this email came up. I very rarely ask for healing energy but my knees have been holding me back (or vise versa… Haha). The pain was just wearing on me even though I have been generally upbeat and moving forward with crashing my practice. I spent some time on my computer today preparing for a client and as I stood up I was aware that my knees didn't hurt so much and it took less effort to stand. This evening I was able to walk up the stairs so easily!!! …. I then realized where the healing came from. I have so much belief in our ability to heal others but sometimes get frustrated with my ability to bring healing energy to myself. I am awe of the generosity of you amazing women and your skills are amazing! Thanks you so much for helping me to realize ease of movement again… I cannot thank you enough. There are other things I am feeling as well but I am still finding the words. Blessing to you in return J.D.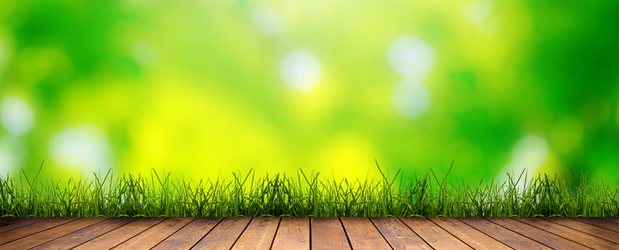 However, great news is she did a school performance up on the stage w 3 classes and sang all the songs! She did amazing and had fun! And at the end of the performance she presented the music teacher with a gift and spoke in front of maybe 300 people with 2 other kids on her sides. It was beautiful! She volunteered to present the gift. It brought tears to our eyes. We are nearly at our 1 years point for HP and we are seeing our daughter back. She has healed so much! We are greatful for all you have done to make our daughter a healthier beautiful girl. We are so thankful that we decided to HP and you both to guide us and make us all happier again. Yes, we still have healing to go and more bumps lately but the big picture is lovely. Kinda funny that we started dosing the day after Thanksgiving and wow what a lovely thing to be thankful for. I knew when she was 3 that we didn't want to continue with all the meds to heal her asthma. And then we helped her a bunch there. And then at the age of 5 we felt driven to not follow the med path with PANDAS either. First year sovereign silver did the trick. And then we needed more. And pulling out all traditional meds of thgs like Claritin, Flovent, Ibuprofen, Albuterol Sulfate. And the combination of hP, well now her immune system is functioning more typical. She gets fevers! She now has even fallen asleep laying on the couch (first times ever this month) and has a much more typical sleep routine. She has the sleep improvements mostly since new remedies now. Thank you both for all you have done for us all. I am truely blessed to have meet you both Beth and Angie! Thank you for guiding us towards ultimate health and healing. Hope you have a lovely week and enjoy the fact that your beauty and knowledge helps so many families and certainly ours we are thankful.
I met Beth on July 1, 2014. My daughter had been sick with Pandas since November of 2013 after a strep infection. By the time I got to Beth, we had done 7 months of antibiotics, supplements and essential oils to try and heal my daughter. I was drained, lost and almost out of hope that anything would ever bring my daughter back to me. Until Pandas developed my daughter seemed like a perfectly healthy normal 7 year old child. She liked to act and sing and participated in All Star Cheerleading. Pandas changed her and robbed us of our outgoing, fun loving child. She became anxious and fearful of performing. She was delusional and believed people were watching her through windows and plotting to kidnap her. She developed tics and severe chorea. The chorea resembled seizures and we ended up in the ER December 31 of 2013. The ER doctor listened when I told him I believed it was Pandas and ran her strep ASO titer, which was 1600, and was willing to start antibiotics. The Antibiotics initially and immediately took away the symptoms and we believed this is all it would take to heal her from Pandas. We found a Pandas specialist and traveled 6 hours for an appointment for lots of lab work to get an official diagnosis and treatment plan, which consisted of long-term antibiotics. We learned after trial and error with treatment and much research that healing her from Pandas would not be as easy as we thought or hoped. We disappointingly discovered that traditional medicine did not have a solid answer or cure for Pandas. In addition the long-term antibiotics created new health problems for my daughter including stomach complaints, allergic reactions, mouth sores and yeast overgrowth. The antibiotics also stopped managing her symptoms and her tics, chorea and anxiety returned despite being on them. This is when I reached out to other parents healing their children from Pandas and learned about Homeopathy and Beth Monterosso. Beth was able to get us in quickly for our initial consult and we immediately began seeing a reduction of symptoms and small steady gains in my daughter's health. In October of 2014, we saw the greatest gain yet with my daughter's healing when all of her tics and chorea disappeared with in 24 hours of Beth making a change to her treatment. She currently remains tic and chorea free! She is also singing again and involved with piano and dance. Our entire family is now being treated with Homeopathy by Beth and healing various issues, both physical and emotional. I am so grateful to Beth for everything she is doing to help my family. Beth truly is a gifted healer! We are forever thankful!
Meeting Beth and beginning homeopathy as a part of my son's path to healing was truly an answer to prayer. Approximately a year ago my son's health was horrible after many strep throat infections. He was in serious mental distress with hallucinations, schizophrenia, rages, aggression, OCD, eating issues and just overall poor health. He couldn't wear shoes or shirts with collars for months or accomplish much that comes with ordinary life, which left us home at all times. This was with antibiotics, antivirals, and many supplements. My son also struggled with developmental issues over his early years with balance coordination, dyslexia, and sensory issues and motor skills. My husband and I knew quickly our son's healing would not come from many years of antibiotics which is what was recommended by our pediatrician. After consulting with Beth and getting on a remedy plan we quickly saw small changes that took the edge off of the behavior problems. Beth has always been quick to respond in our very dark moments when I felt I had no where else to turn. I learned early on that calling the pediatrician would not get us improved results but each time Beth gave a new suggestion to address a horrible behavior my son was displaying we saw quick results that saved us over and over again all the while addressing the root infections. Beth's muscle testing and intuition has been spot on time and time again and imperative in our acute illnesses. Now my son attends school and is happy! He has friends and a life! He is reading and writing with much less stress. He wears collared shirts to school most days by his choice. His balance and coordination have skyrocketed as he bikes, rollerblades, skateboarding and running even became easier. We still experience bumps here and there and the healing process has been painful at times but I feel confident in addressing them as they arise using the knowledge Beth has given me and when necessary I reach to her. Beth has also helped tremendously with my three year son as well. He began displaying the same type of behaviors and health issues but now he is healthier and his aggression, constipation and sleep problems have gone away. We also use essential oils and the muscle testing has helped stream line what my sons body needs vs. just guessing as well as supplements. Thank you Beth!
My son was diagnosed with P.A.N.D.A.S on October 9, 2013. My son would wash his raw bleeding hands obsessively many times during the day. He had over 30 debilitating symptoms that were keeping him from living a normal life. He no longer gave sweet hugs, kisses or cuddles because he thought everything was contaminated. He was becoming homebound and he needed help fast. The Dr. prescribed antibiotics which worked well at first, but over time they stopped working. I then contacted Beth and my son began Homeopathy. Over a 3 month period of time I watched my son's debilitating symptoms fade away. Kisses, cuddles, and hugs were returning and my joyful, healthy boy returning back to us. It was such a relief! My son has been using homeopathy now for over a year, and Beth continues to help him with his healing journey. He continues to live a happy, healthy, thriving life. I thank God for Beth as she has been life changing not only for my son but for me and my whole family. After seeing such great results for my son the whole family started using homeopathy with the guidance of Beth. My son, my family, and I are forever grateful for Beth and this wonderful healing journey. Our lives are forever changed. Beth is truly a blessing! W.B. Gardner, KS.
My son age 7 was diagnosed with PANDAS on Oct. 9 ,2013. His severe OCD symptoms started over night, and were getting worse each day. He was becoming homebound and his life was being robbed from him and my family. He thought everything was contaminated including his brothers and his own spit. We were desperate for help for our son. After antibiotics had failed, we contacted Beth and started the monthly muscle testing services. She has been amazing!! My sons many symptoms have just disappeared. He has his life back. He has even gained 6 lbs in a month after having growth problems all his life. I highly recommend Beth. She responds quickly to e-mails and is helping us through the ups and downs of the healing process. Her services have been life changing for my son and my family. W.B. Kansas
Our journey has been a long one, filled with frustration, extreme sadness, anger, and hopelessness. It has been a journey of misdiagnosis', prescription medicines that only worsened symptoms, and psychologists and psychiatrists who were stumped! Our son was not classic textbook anything. His symptoms were a combination of OCD, ADD, ODD, rage, and major anxiety. Despite diet restrictions, chiropractic care, a nutritionist, and even brain scans, nothing seemed to drastically improve our son's behavior. When he was in the 5th and 6th grade, things worsened terribly. He was diagnosed at age 12, with P.A.N.D.A.S. Finally….a diagnosis that seemed to fit perfectly. But now what? Through countless hours of research, we learned about homeopathy, and how many children with P.A.N.D.A.S were doing well with it. I am forever grateful to Beth because she is helping my family of 6! My oldest son is doing amazingly well. His daily rages are pretty much non-existant! If I notice he's a little irritable, or has other symptoms, Beth is always there to guide us through. Our good days FAR outnumber our bad. In fact, we don't even have bad days anymore. My whole family has been impacted by this terrible disease, and it has taken a toll over the years. By treating each of us, we are freeing ourselves of guilt, stress, suppressed emotions and even hidden illnesses. We chose to take the road less traveled, since many families treat P.A.N.D.A.S with daily antibiotics. Beth is with us every step of the way, and we are working together to overcome these illnesses. We have noticed symptoms just start to disappear, and our son's true personality is coming through. Thank you Beth, for giving us hope. But most importantly-thank you for helping us get our son back. J.D., MD
It has now been over one year that we have been treating my family of 6. It has been so important to treat all of us, not just our PANDAS son. We are not only recovering our son, we have also worked on clearing viruses like strep, in all of us. Our youngest daughter has stopped wetting herself during the day, which was a huge issue before we started with Beth. Our son was misdiagnosed for 11 years, and that ended up causing a lot of stress and trauma for the whole family. Beth has chosen constitutionals for all of us, to help with the suppressed feelings and damage we all encountered. Each day that passes is one day closer to being symptom free! We have seen our son transform into a happy teenager, and most of his symptoms have disappeared. It brings us such joy to see him with friends, laughing and having a good time. Without the help and guidance from Beth, we would never be where we are today. Beth has been a God send to us, and we will be forever grateful!
Hi Beth, wanted to let you know that M (23 months) has been on lapis lazuli for 6 days and her constitutional for 3, and yesterday and today her language and communication has exploded!!! She's also been much more fussy, but it may be all of this flooding her and she's getting more frustrated sorting it out

Very exciting! – S.T.
Not only was Beth the person who first educated me about homeopathy for Special needs and emotional wellness, but she has been my mentor and good friend ever since. Beth has a gift of intuition, knowledge, discernment and energetic testing which has helped guide me during acute illnesses, such as vomiting and mycoplasma pneumonia infections, and also helps guide me in our chronic cases as well. She helped identify flower essences for each of my family members which was a successful intervention. Beth is also a colleague of mine as we study homeopathy together and aspire together to keep furthering our educations and abilities. Beth is an inspiring and caring practitioner and would be a good addition to anyone's "healing team". – S.W., Florida
I have worked with Beth to identify remedies and supplements that my children needed for both chronic and acute issues. In both cases, Beth's recommendations proved quite valuable as I saw immediate and direct positive changes in my children's health. I can say confidently that her guidance has been spot-on. I consulted Beth for my daughter's high fever that wasn't reducing using other homeopathic remedies. Beth identified the appropriate remedy and within 30 minutes, my daughter's fever began dropping. In about four hours, her temperature was back to normal. For my son, Beth is helping us identify and treat chronic infections and imbalances. Her recommended set of remedies is starting to bring my son to a higher level of health. He is happier, more talkative, and has more energy…all within about two weeks!!! My husband has noticed a difference in our son, which is saying a lot! We have used many types of interventions to improve our health over the past three years (biomedical supplements, naturopathy, accupressure, homeopathy, and traditional therapies). Homeopathy and other energy medicines have been, by far, the most effective modality. Beth has a gift of identifying which remedies and supplements will bring the body to a higher state of health. She takes out the guess work! I have already recommended her to friends and plan to continue working with her in the future. – B.H.
I first went to Beth about 6 months ago. Beth was able to use muscle testing to determine potency and frequency of remedy dosing for my whole family. Within a couple weeks, we were right back on track and moving forward again!
More recently I came to Beth wanting a flower essence to unblock energy for one of my daughters.  After two years with homeopathy she still didn't seem to be able to move forward consistently.  The flower essence recommended has been wonderful! More moving forward emotionally and a much healthier appearance!! It's been a wonderful addition to her constitutional remedy!!
In between these times, she has also helped us through detox and acute situations using her skills with much success.
Beth has been an invaluable resource in my family's path to wellness!!! – A.M., Kentucky
Below is an email I received from a client for a child who had not slept in a few weeks. Hi Beth, Sofia slept pretty decent last night. Minor time spent on scratching and she didnt wake up (first time in weeks). From midnight to 9AM is pretty good. I feel the Reiki worked. Thank you so much Beth! L.S., Canada
Hi Beth, I wanted to let you know how great J is doing! He is a different boy to when we started working with you and he was ridden with PANDAS and I was so desperate. School is also seeing the same improvements we are seeing so something is definately working! He is communicating more, behaviours are back to normal with the occasional meltdown which is fine with me as he still "work in progress". He is attending more in class, initiating play with his cousins – he has been ignoring them until now and has new interests other than the trampoline and IPAD that he shares with them – pillow fights and jumping on my bed. Oh, the things I turn a blind eye to for the sake of progress! you've been great Beth and I cannot thank you enough. I am hopeful again!! A.A, London
Chakra and Merdian Clearing update- I wanted to post about my husband's and my experience with our chakra and merdian clearing done by Beth Monterosso. I am very impressed with this whole experience- to say the least. For myself, this treatment targeted exactly what was going on with me physically. It has helped incredibly in balancing my hormones and am now enjoying regulated menstrual cycles again! wahoo! I have also seen improvement in my communication with my husband and I have more patience in every aspect of my life. Overall, after week one I started feeling happier and more open. It progressed slowly and by week five I was really feeling great! For my husband, the change has literally been remarkable. He is clearly happier, and communicates SOOOO much better now! Yes, I have to repeat this as it was huge for us- he communicates So much better now! LOL He is more engaged and present in daily activities. He still has another week of his treatment but had to comment on his progress to date. For us, this was such a success and I do recommend it if you are interested. We really did not have significant issues so the incredible results were unexpected. So happy we did this! M.S., Maine