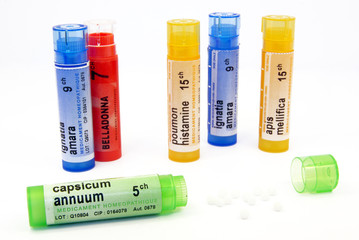 How to protect yourself and address EMF exposure
There are so many products on the market to protect yourself from EMF's and radiofrequency, here are a few remedies and resources to help you.  The homeopathic remedies are taken from The New Materia Medica by Colin Griffith.
First you can make a safer sleep space, use wooden not metal beds and frames, grounding sheets are available, turn off the circuit breakers in areas where you and your vulnerable children sleep.  Some symptoms of EMF toxicity or Radio wave toxicity include, learning difficulties, motor problems, disturbed sleep, chronic fatigue syndrome, skin symptoms such as rashes, burning and prickling sensations, among others.  For children with an ASD a clue can be if the stim or tic more when watching television or playing video games.  In typical children, they can be moody or more tired after exposure.
Gem Elixir  and Crystal solutions:
Black Tourmaline can help clear EMF toxicity.
Amazonite to block all types of EMF exposure.
Aventurine to block EMF from cell phones.
Flourite to block EMF from computer usage, you can place some next to or on your computer.
Sodalite for computer radiation.
Smokey Quartz to block all radiation and EMF's.
Moldavite for EMF protection.
Flower Essence and supplements for EMF Toxins:
Yarrow Environmental formula
Iodine Supplementation
Selenium Supplementation
Electro Flower Essence Blend by Australian Bush Essences
Clay and baking soda baths.
Radioprotective herbs:
Gingko Biloba, Nettles, Pine Bark Extract, Grape Seed Extract, Green Tea Extract, Tumeric, Ashwaganda, Ginseng, Reishi, astragalus.
Selenium Containing foods, and Sulphur containing foods.
Homeopathic Remedies for Clearing EMF toxicity
Ayahuasca, Clay, Emerald, Godfish, Green, Japanese Ehite Oleander, Moldavite, Moonstone, Plutonium, Purple, Rainbow, Rose Quartz, Ruby, Sea Holly, Winchelsea Sea Salt, Sequoia, Yellow, Luachar annaverna.
Radium Bromide, Radium Iodatum, Caesium, Cobalt, Baryta Carbonicum, baryta Iodatum, X-Ray, Strontium, Carbonicum, Sol, Microwaver Radiation Pulsed G3.
Above entails potential plans for wellness associated with EMF and Radiation exposure, it does not constitute medical advice, please see your Physician for specific medical advice.